London Design Festival: revisiting the craft of kantha
For its latest collection, Tiipoi has transformed a traditional Indian embroidery technique for a contemporary audience. Clove will host a talk with the brand's founder and the designers of the new textile range during London Design Festival
It is believed that the embroidery technique kantha originated from the simple practice of stitching various old pieces of material together to create something new. Women in rural Bengal would layer old saris and dhotis and stitch them along the edges, to make thicker, multi-layered fabrics to use as shawls, blankets and bed covers.
Today, kantha is a popular and distinctive style used in South Asian fashion and textile practices. This month, London-based Indian design studio Tiipoi has teamed up with a Danish duo Witek Golik to launch a new range of quilted textiles, including blankets and cushions, that sheds new light on this traditional craft.
Kantha usually features ornamental patterns made up of rows of running stitches covering an entire fabric, which also serve the structural function of quilting all the pieces of fabric together. While kantha is nowadays considered a highly specialised practice, the new line aims to highlight the origins of the technique, while evolving it to resonate with contemporary consumers.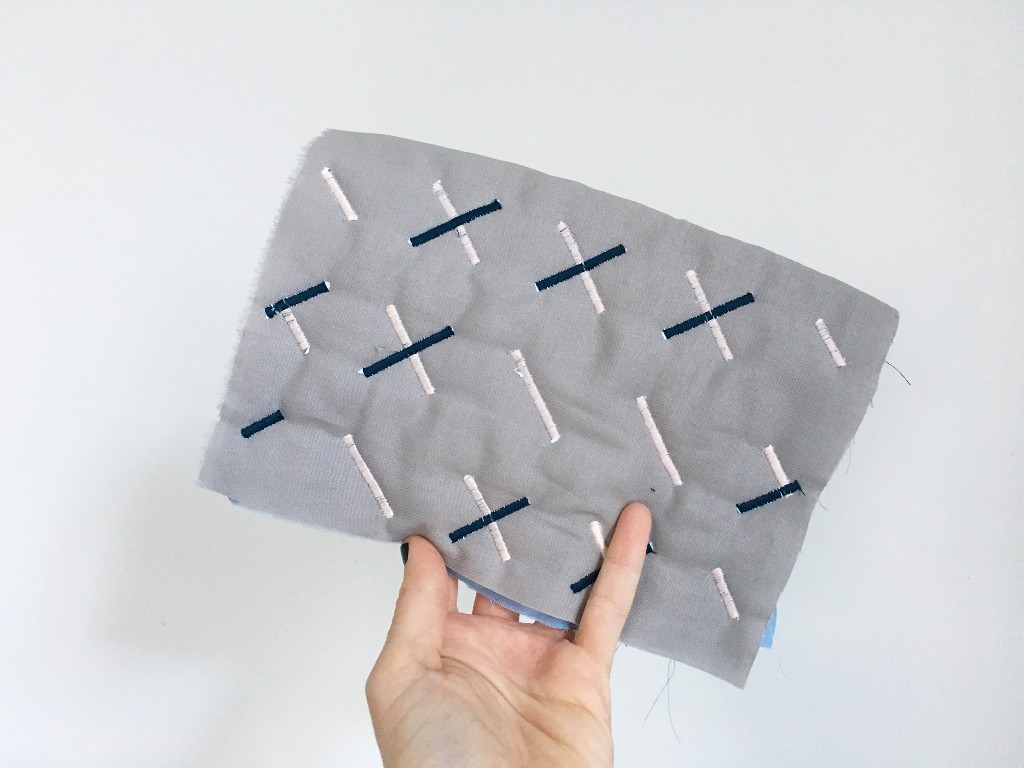 "The functional aspect of this hand-quilting technique is less often apparent because of its decorative use", says Spandana Gopal, founder of Tiipoi. "By playing with scale, colour and pattern we wanted to represent and celebrate this traditional technique as a modern medium."
India's vibrant craft and manufacturing industries made for an exciting opportunity for Martyna Golik and Sisse Witek. The Copenhagen-based designers' focus on materiality, tactility and sensitivity to detail made them an appealing partner for Tiipoi. The new collection will launch on 19 September during the upcoming London Design Festival.