The British Mosque: "It seems that historical Islamic references are going to stay relevant, and popular"
In a new book, architect and academic Shahed Saleem shines a light on the evolution of Britain's Muslim communities through the mosques they have built from the late 19th century to the modern day
The British Mosque is the first major book to provide an account of Islamic architecture in Britain, presenting more than 350 never-before-seen photographs and illustrations from English Heritage's archive to show how the mosque has evolved over a period of rapid change and consider the future of Islamic architecture in the country. It aims to reveal and celebrate the social and cultural important of these buildings and to open up a new field of study of British Islamic architecture. Its author Shahed Saleem told us more.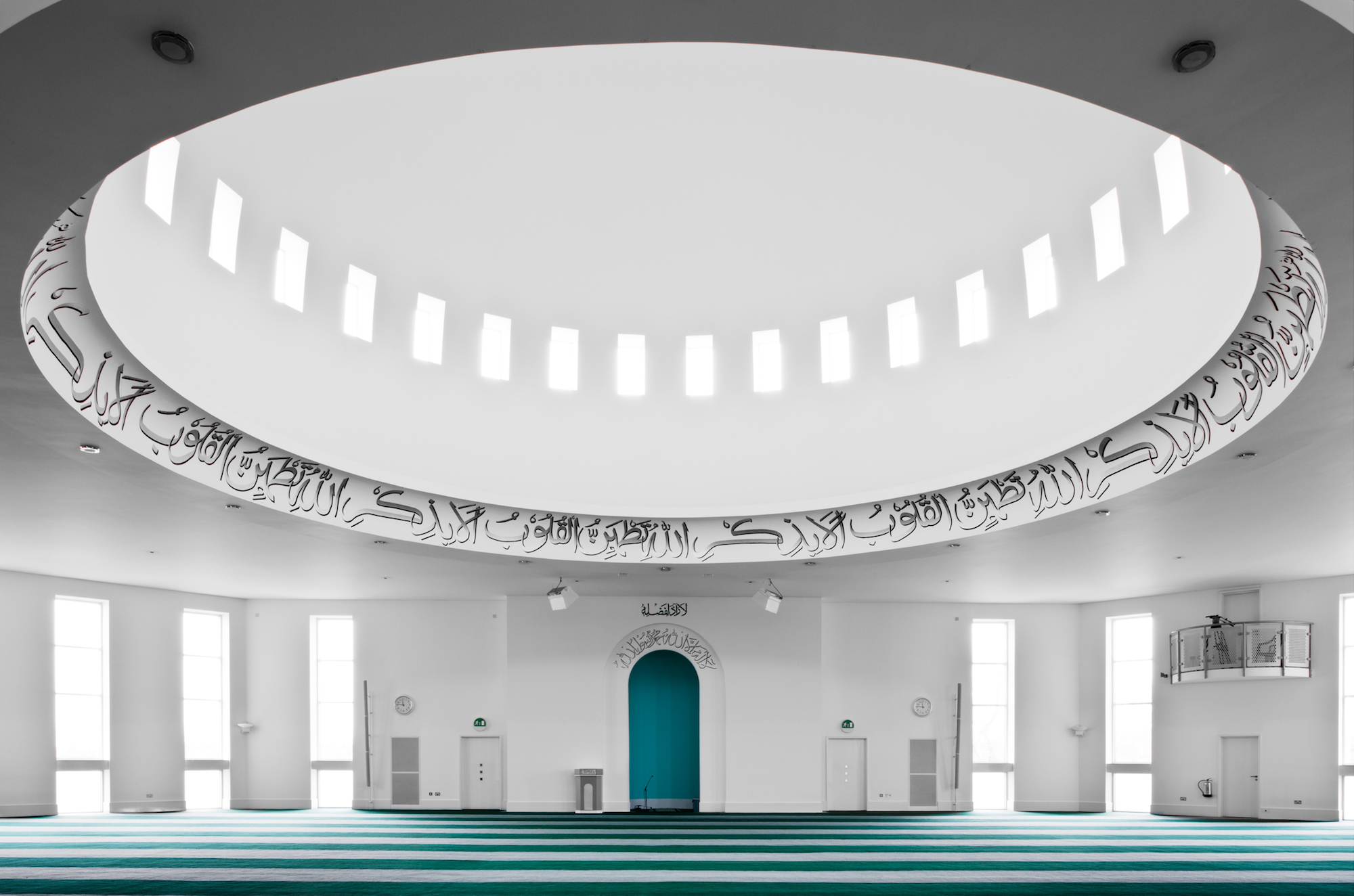 Clove: How does the evolving architecture of British mosques reflect the changing role of the country's Muslim communities over time?

Shahed Saleem: As Muslim communities have become more established and embedded in Britain, there has been an increasing turn to historicism in mosque design. What we saw from the mid-1990s was an increased reference to Islamic historical architecture being replicated and directly referenced in mosques in Britain. This was probably because the communities had better resources by this time, so more possibility to build in the way they wanted, and there was from this time an increased emphasis on community and national identities more broadly in Europe.
There was also a shift away from references to South Asian Islamic architecture, which would be common in mosques before then – as most of the Muslim diaspora in the UK originates from South Asia – and a leaning towards Arab Islamic references. I think this was due to the increased attempts to forge a pan-Muslim identity over a cultural or ethnic one.
Clove: What are some of the most significant examples of mosque architecture in Britain?

SS: One of the most significant mosques is the one in Woking from 1889 – an excellent example of late Victorian Orientalism. Then there's the Regent's Park Mosque of 1977, which was the first time the cultural references of Islamic architecture and late British modernism were combined in one building, at that scale. There is a small local mosque in Coventry that's significant in that it was the first post-war built mosque, so the first built by the postcolonial South Asian diaspora. Then there's one in Preston from 1969, which again is one of the first post-partition built mosques. So these are the first representations of the mosque in Britain by the postcolonial diaspora.
They are quite rudimentary, and they show the desire for certain Islamic architectural language in a very immediate way. I do also think, though it's a little uncomfortable to say, that the mosque that I designed on Hackney Road is significant in that although it is a modest building, it is the only built example of a mosque that is attempting an abstract interpretation of traditional Islamic architectural references. Other similar trends exist on paper, but have not yet been built. The Cambridge mosque, which is on site now, is also significant because it's designed by the renowned architecture practice Marks Barfield – again, it's a mosque based a traditional form where the structure is expressed in a contemporary decorative way.
Clove: How does the architecture of British mosques reflect their local context, as compared to mosques in countries with a more prominent Islamic architectural heritage?

SS: The earlier built mosques, from the 1970 to 90s, did attempt to incorporate examples of local architecture – this could be materials, or other architectural elements. Mosques built from the late 1990s and into the 2000s started to be more architecturally autonomous, attempting to be more literal replicas of traditional Islamic architecture from Muslim countries.
 
Clove: What is the future of Islamic architecture in Britain?

SS: It seems that historical Islamic references are going to stay relevant, and popular – so I think we are still quite firmly within the historicist turn. We might also see some examples of mosques trying to take a very contemporary approach and adopt vogue trends in current contemporary architecture. In my work, I am looking at retaining strong references to the familiar and traditional, but interpreting them in such a way so that the building can have a dialogue on a number of levels and with a range of people and cultures – I would resist terming this "contemporary", but perhaps, rather, multi-vocal.
The British Mosque: An Architectural and Social History (2018) by Shahed Saleem was published by Historic England last month
Sign up to our newsletter to receive occasional updates about Clove, and buy issue 01 of the magazine below, which contains a specially commissioned essay about the history, legacy and future of modernist architecture in Bangladesh